The Residential Luxury Market is poised to have a banner year as demand fuels growth at the top.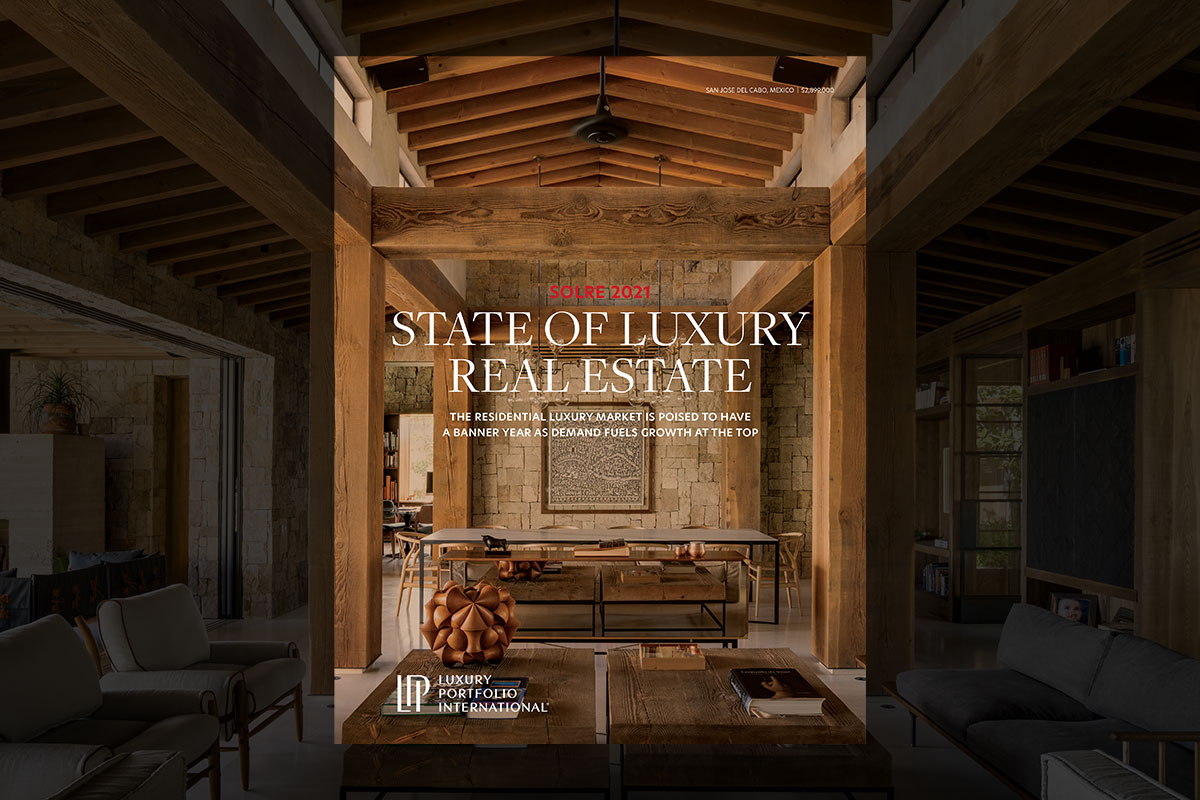 Luxury Portfolio International® (LPI) has released a comprehensive, first-of-its-kind report, which delves into affluent consumer attitudes and trends across the globe.
The State of Luxury Real Estate Report revealed that of the 30 million+ households represented, more than 15.5 million will be in the market for residential real estate over the next three years. However, the report also revealed that demand for purchase far exceeds the number of sellers in the luxury market, making it a clear seller's market.
According to Mickey Alam Khan, president of Luxury Portfolio International®, this is a trend that will likely continue through 2021. "The ultra-luxury buyer perspective is that the current climate is getting stronger. In many markets, we see home values going up, and there is more interest in prime property," he said.
The report details:
• Affluent consumer attitude and behavior trends for 2021
• Traditional Real Estate Companies vs. Disruptors
• 5 pillars in the Luxury Buyer Mindset
• Luxury Real Estate Market Update
• Luxury Buyer trends in Asia Pacific, North America and Europe
View the full report at https://resources.luxuryportfolio.com/whitepaper/
More: State of the Luxury Market: The Caribbean
Bahamas Realty Director, Andrea Brownrigg was recently featured in an exclusive podcast from Luxury Portfolio International for members around the globe with an update on what's happening in high-end island markets and how COVID-19 has affected the demand for luxury properties.
##